Meet our daughter!!

Birth Date: September 13th, 2005

Chinese Name: Guo Yan (Guo is the surname given to all of the children in her orphanage)

Orphanage Location: Beiliu City SWI, near Nanning, Guangxi province, southern China

Information we've received from her orphanage:
She was born with congenital heart disease, ASD, but it doesn't seem to affect her.
She is approx. 32 inches tall and weighs only 20lbs.
She has lived in the orphanage since infancy.
When Guo Yan touches the stairs she can walk down and up by herself.
She loves to walk around and play with toys.
When she is in her little bed, she will move her bed.
She loves to rip paper!
She can speak simple sentences (in Chinese of course!).
She eats Congee (a porridge like mixture of rice, meat and vegetable).
She loves to hold her blanket while she sleeps.
She wants to be #1 all of the time.
She loves to play outside.

Referral Pictures: These are the pictures we were given of Mylie as a baby at the beginning of our adoption process.
| | |
| --- | --- |
| Age: Unknown | Age: Approx. 9-11 months |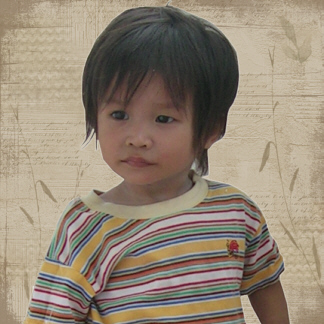 Age: 2 Years